Anupama Hospitality is a great option for travellers looking out for guest house in Kolkata. It lies in the region of Dhakuria. With 89% of our visitors recommending it, this guest house stands out as one of the best in Kolkata. Guest House has received a very good rating of 4.0 out of 5. Kolkata Railway Station (14.2 km) and Nscbi Airport are two of the more well-liked transit locations from Anupama Hospitality (23.1 kms). The Guest House is close to several well-known tourist destinations and other interesting locations in Kolkata. Anupama Hospitality South City Mall (2.0 km), Acropolis Mall (3.4 km), Quest Mall (4.9 km), Kalighat Kali Temple (5.3 km), and Salt Lake Stadium (11.3 km) are a some of the tourist attractions nearby.
Anupama Hospitality is one of the most well-liked budget hotels in Kolkata among visitors. A simple check-in/check-out procedure, flexible rules, and a welcoming management team all contribute to high levels of client satisfaction at this establishment. The standard check-in and check-out times at the guest house are 12:00 PM and 11:00 AM, respectively.
Luxurious comfort is yours for the taking. Get ready to unwind in style with contemporary décor providing a tranquil stay in Kolkata
When it comes to accommodation facilities, Anupama Hospitality can be called one of the best hotels in Kolkata. The rooms are divided into two categories- Deluxe Rooms and Double Rooms.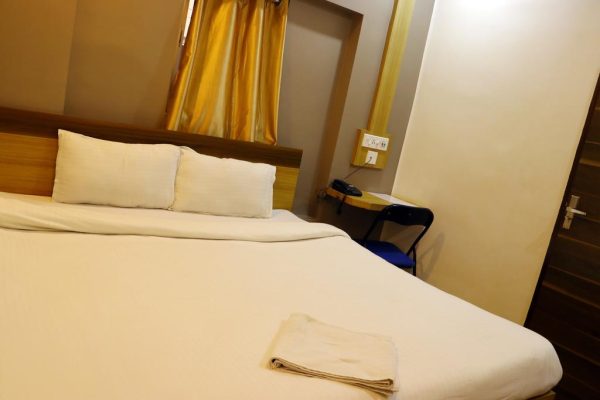 There is a sense of luxury to these rooms, which are elegantly decorated and boast magnificent interiors. These luxury and comfortable rooms in Kolkata cater primarily to those seeking respite. Besides a bed, the spacious rooms provide amenities such as free WiFi, air-conditioning, televisions, and room service. A comfortable stay is guaranteed at our hotel for our guests.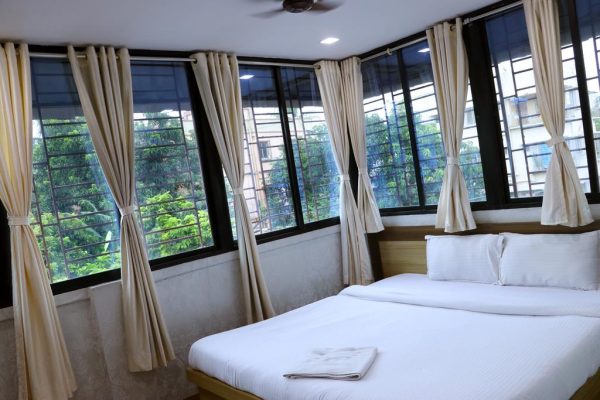 The Double Rooms are elegant living spaces equipped with a bed along with many other lavish amenities. Enjoy a stay in these luxuriously furnished rooms with contemporary amenities such as WiFi, air-conditioning, a television, and room service.
The luxury rooms are designed to make your stay comfortable and memorable. While you're here, you'll enjoy free Wi-Fi, room service, and a host of other amazing services and benefits. Get exclusive website-only benefits when you book now.
Our culinary team is here to satisfy your culinary needs. Enjoy our mouth-watering and appetizing offerings to pamper your taste buds.
Our trained and accommodating staff ensures a pleasant, enjoyable stay with us by leaving no stone unturned.
We specialize in arranging business-events. We can help you to dive into your work without a care. Your meeting should be successful, no matter what you aim for.
Our big conference Stonehenge Hall is outfitted with state-of-the-art technical facilities. It is perfect for top level negotiations or board of directors meetings.
On this most special of all days, may you be blessed in countless ways – our wedding organisation will help you to make your wedding being beautiful and stress free. With faith and love and lots of hope, and all the things which help you cope!
Our magnificent venue is also very much fit for hosting any kind of  celebrations and events
Priya_ Mariyadas
2022-11-02
Not bad
It was a very good stay with clean bathroom and toilet. The behavior of the staff members were also very good.
Very peaceful stay and location is good to avail all transports easily The staff is friendly and the locality is peaceful too
Very friendly people and we had a great peaceful stay
Anamika Pathak
2022-09-22
Nice comfortable accommodation. Prime Location. Helpful and polite staff.
Best hotel at reasonable price. Good location. Offered good service to the guests. Very good hospitality.
Value for money. Very low price but high quality. Neat and clean accommodation. Good locality and good staff